Thursday, December 27



Pictures from The Rub Warehouse Party II with Max Glazer and Waajeed


Monday, December 24

DJ Soul has been putting up old mixtapes on his blog and we've been downloading them for a minute, but his latest post is super tough - Kid Capri's Free James Brown mix from 1989. So crazy - go get it!

Monday, December 10

FOOLS GOLD x THE RUB!




DJ Ayres interviews Nick Catchdubs and A-Trak about their new record label. Read it here. Plus DJ Ayres mixes it up with an hour of music from Fools Gold and exclusive remixes from Nick, A-Trak and the rest of the Fools Gold camp. The mix:
download / stream

Sunday, December 9



Brand new Rub Radio on Scion Broadband - special guests Pharoahe Monch plus DJ Co-op and Hunnicut. As always we hit you with 3 hours of stone cold jams! The show streams 24/7 on loop, and the title of the track playing at any given moment is diplayed under our sexy mugs.


Wednesday, December 5

A bunch of T&A and The Rub vinyl was just repressed:



Ultimate T&A EP



Dave Nada EP



T&A Breaks



Party Medleys EP



Sunglasses Blends EP



Rub Remixes Vol 6 EP



Rub Remixes Vol 5 EP

Look out for new records and more represses from The Rub and T&A Records very soon.


Monday, December 3

New Year's Eve tickets on sale now!



Monday, December 31
The Rub New Year's Eve at Southpaw
$40 advance tickets include food and champagne
purchase at Ticketweb.com



Flicks from The Rub December 2007


Kid Sister ft Kanye West - Pro Nails video


Saturday, December 1



Brand New Mix For Download: "Diamond D (With The Dope Sound)"

So after recording the Pete Rock Tribute Mix for our Brooklyn Radio Show Rub Radio I got inspired to keep on running through some shit that used to get me open back in the day. So I dug around and found some joints by one of my favorite producers, Diamond D. keep reading / download


Monday, November 19



New shirts up on the Store page!

Cosmo Baker has put up an article he did for Wax Poetics - go read that on his MySpace blog.


Monday, November 12



DJ Ayres Record Check on Turntable Lab's Estoy Con Estupido Blog in which I write about old records and mix them for your downloading pleasure.


Friday, November 9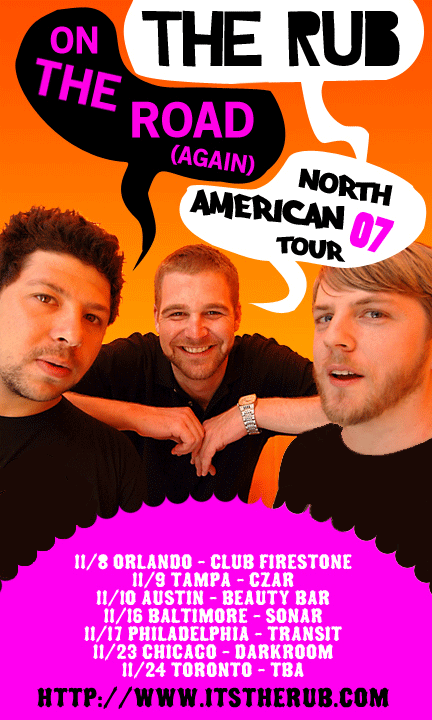 We're on tour! Check the dates.

NEW 3 HOUR RUB RADIO!

Ross and Neta skraight kilt it at The Rub in September and then blessed us with an interview and an all Bay Area set for our monthly show on the Scion website. It is a 3 hour show that streams 24/7 and you can't move fast forward through us to get to them but when you hear the Bay Raps that's them.
Scion Broadband Channel 2: The Rub Radio
DJ Eleven, Cosmo Baker & DJ Ayres with super duper spectacular guests: Ross Hogg & DJ Neta
Both Ross & Neta have been working DJs in the SF Bay Area for almost 10 years. In addition, Ross writes the "Reggae Rewind" column for XLR8R magazine. They have been featured in The Fader, SF Weekly, The Bay Guardian and Entertainment Weekly and regularly release critically acclaimed mixtapes. In this edition of RUB Radio we discuss with them the Bay Area DJ and music scenes, the state of Hyphy music & reggae, as well the experience of being a married DJ duo. More info can be found at:

Saturday, November 3

Happy Birthday Brooks!

Silly Detroit interview


Tuesday, October 30

Music for yuuuuuuah!



Sammy Bananas High Top Fades Mix (tracklist here) + High Top Fades EP




New Rub Radio



DJ Eli - Mixin It Up on Discobelle


Monday, October 29

Whoa, it's been almost 2 weeks since the news has been updated! So much going on, with the upcoming Rub tour, a million and one Halloween parties, more records and mixtapes and general paper stackery. Playing catch up, here are Halloween pictures from Galapagos and here is a cut and paste of my tour blog from Australia, from the Turntablelab blog:

I'm back from Australia - it was truly incredible, a whirlwind tour that somehow crammed gigs in Melbourne, Sydney and Newcastle, two radio spots, an instore, trips to the beach, the Sydney opera house and the Melbourne zoo into four days. Ian took 350 pictures! We're back out on the road tommorow to Detroit and California but we'll be back in the city from Saturday on for a bunch of Halloween parties and other fun. Be sure to come out and party with us -



Koala at the National Zoo in Melbourne. It was beautiful weather and they were moving around a lot which is unusual for Koalas, even leaping from branch to branch.



Wombats were cute as hell! The Platapus was amazing too, so crazy looking.



At ABC radio studios in Melbourne



On the radio! One of the turntables was messed up and wouldn't work with Serato so I had to play almost entirely on internal mode on that side, so frustrating to suck on national radio behind technical issues. Oh well.



Ian drinking Rave Juice at the club in Melbourne. Agwa liquor + Redbull + Vodka + Glow Stick!



Doing it big in Melbourne



In the club with Levins (Ro Sham Bo / Heaps Decent) and Craig (CWD)

The Sydney crowd was already in a frenzy when we got there at 11 PM. There was a three way battle between Ro Sham Bo, Hoops and Peace Out crews, madness.



Anna Lunoe (Hoops) - the Hoops girls were tag teaming new hip-hop and dancing up a storm in matching outfits. I felt like they won but Ro Sham Bo were the crowd favorites.



Newcastle was a sort of cheesy outdoor hotel party but people were going off to Baile funk and Baltimore Club and electro house. All that stuff is super popular in Australia, it's not even underground music there.



Huge huge shout out to Alanna who rescued us from the insanity in Newcastle and took us sightseeing in Sydney!



Circular Quay - we hung out for three hours watching the sun set.



Sydney Opera House

(see the whole set on Ian's Flickr)


Tuesday, October 16



I Like Make Dance digital EP out now on Gigacrate. New remixes of Black Box "Everybody Everybody," Twista & Pharrell "Give It Up," Lidell Townsell "Nu Nu," 4 Hero "Mr Kirk's Nightmare" and Masters at Work "Work." Vinyl coming soon with bonus Kid Sister - Pro Nails remix


Tuesday, October 16

BIG MOE R.I.P.


Monday, October 15



Cosmo has a bunch of good parties going on this week:
Monday, October 15
DJ Andy Smith, Cosmo Baker & DJ Excel
Fluid - Philadelphia, PA
Tuesday, October 16
Cool Kids, Hollywood Holt & Vyle
DJ Sets by Craze N Klever, Cosmo Baker & JM
205 Chrystie - New York, NY Invite only @ dubfrequency.imeem.com
Wednesday, October 17
Cosmo Baker & Rob Wonder
El Bar - Atlanta, GA
Thursday, October 18
DJ Spinna, J. Rocc, Cosmo Baker, DJ Kaos & Pharoahe Monch
Plan B - New York, NY

As always, check Cosmo's blog for treats.


Monday, October 15

T&A Breaks is on sale in MP3 and WAV format now!


Coming soon to Amazon, AOL, Yahoo, MTV, MSN, Napster, Juno, etc.


Saturday, October 13

New mix up for Ayres's Australia tour - Feel My Wallaby
(Download - Divshare / ZShare)
Tracklist





Monday, October 8



Pictures from The Rub October


Tuesday, October 2


Special guest DJs Co-op & Hunnicutt at The Rub Saturday!



Photos from Kurupt 2 (Sinden, Switch, Ayres & Max Pask)


Wednesday, September 26

Read about DJ Ayres's Drugs CD on BrooklynRadio.net


Tuesday, September 25




"New Baltimore Club EP: Tittsworth & Ayres present Dave Nada!

"The sixth release from the en fuego T&A Records comes courtesy of Baltimore's own Dave Nada. If you don't know Dave, he's played in a bunch of hardcore bands around the Bmore/DC area, produced with one of the guys from Q & Not U under the name Rubber Bullets, and now holds it down as a resident at Taxlo with his DJ partner, Tittsworth. The six heavy Bmore remixes here not only feature some sick production from Mr. Nada, but also some original synth work(!) a la Blaqstarr or old Samir shit. A-side has the MC5 remix Kick Out The Jams, the Biggie-sampling Where Brooklyn At and the Queen / Ying Yang jumble Fat Bottom Girl. B-side wins, however, with remixes of Unk's Back It Up and Screamin Jay Hawkins' Spell On You, plus "Bonus Beats," featuring crisp Bmore drums and some of that tasty synth."

Buy Dave Nada - Kick Out the Jams EP at Turntablelab.com



Monday, September 24



Pictures from The Rub / Chemical Brothers / Ladytron


Wednesday, September 19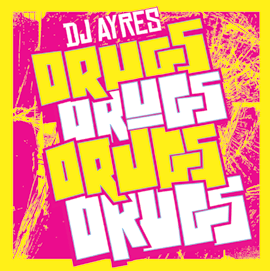 I started recording this set as a Rub Radio show but I liked it so much I put extra work into it and made it a CD. It's basically a bunch of the songs that I play in my new house sets, minus most of the more obvious joints (A Bit Patchy, Beeper) but still keeping some songs that are pretty big (Dr Pressure, DANCE remix, I Want Your Soul, Shake and Pop) along with lesser known joints. I also threw in a few exclusive new remixes and edits (my Kid Sister remix, A-Trak's Digitalism remix, Herve's Thriller). The vibe is poppy and druggy. Huge shout out to Sinden & Josh, I stole their idea from Beeper for the theme.
You can buy the CD at Turntablelab or via Paypal onat my website, and if you just want to download it, paypal $5 to [email protected]il.com and I will send you the link.
1. Soulwax - Krack
2. Justice - D.A.N.C.E. (Justice remix)
3. Matty C - You Used to Exceed Me
4. Apt One - When I Here Medhi
5. Chromeo - Fancy Footwork
6. Armand Van Helden - I Want Your Soul (edit)
7. Mylo - Dr. Pressure (remix)
8. Mr Hudson - Ask the DJ (Count of Monte Cristal & Sinden remix)
9. Egg Foo Young - Up It
10. Claude Von Stroke - Chimps
11. Das Glow - Weiss Gaz
12. Alter Ego - Rocker
13. Green Velvet - Shake and Pop
14. Kid Sister - Pro Nails (DJ Ayres remix)
15. Herve - Cheap Thrills
16. Digitalism - Idealism (A-Trak remix)
17. Stephan Hinz - Ending Up Flipping Burgers
18. Mr. Oizo - Patrick122
19. Booka Shade - In White Rooms




Also - congratulations to the homie Queen Majesty on the release of her new mix CD, "Trilla". Jamaican covers of American tunes from the '80's & '90's. It's not too be missed! Buy it at Deadly Dragon; coming soon to Turntablelab and stores worldwide.


Tuesday, September 18

Tittsworth and I have a good interview up on Inquiring Mind.


Friday, September 14




New Vinyl - The Rub Party Medleys Vol 1
Eleven and I were djing together on two turntables in Boston a few months ago and we were going back and forth a lot and we started running out of options for real vinyl to play while switching computers. I said "somebody should make a record for switching computers, one record that never leaves your bag, with stuff everyone plays, at a bunch of different tempos."
This is what we came up with, four party medleys on one EP. The one record for Serato DJs that never leaves your bag. The 6 minute medleys are linked with quick 2 bar acapella skits so you can play each side for 12-13 minutes through if you need to, say if your computer crashes or you have to run to the bathroom. The songs are quick mixed, playing for about a verse and a chorus each, with no fancy West Coast production extras (sorry LA hip-hop dudes), just regular NYC quick mix party style. If this sells well, we'll be doing more like it with different types of music.
A1. 80s Medley listen (Prince - Kiss, Michael Jackson - Billie Jean, Rolling Stones - Miss You, Hall & Oates - I Can't Go For That) ~ 112 BPM
A2. House Medley listen (Stardust - Music Sounds Better With You, Robin S - Show Me Love, Nightcrawlers - Push the Feeling On) ~ 122 BPM
B1. Crunk Medley listen (Lil Jon - Bia Bia, Lil Scrappy - No Problem, Ludacris - Move Bitch) ~ 80 - 90 BPM)
B2. Dancehall Medley listen (Shaggy & Rayvon - Big Up, Shabba Ranks - Batty Rider, Cutty Ranks - A Who See Me Dun, Mr. Vegas - Heads High)
Buy The Rub Party Medleys Vol 1 EP at Turntablelab!

Thursday, September 6



Be sure to check out "It's The Remix" feature in the September issue of URB, with The Rub, A-Trak, Benzi and more. (read the whole article here)


Tuesday, September 4



Some flicks up from The Rub on Drink Moloko's website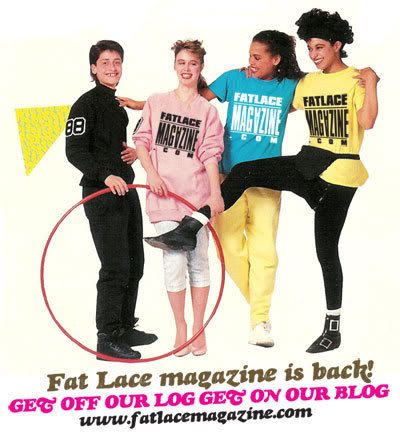 Our friends at Fat Lace Magazine (RIP) started Fat Lace Blog!


Thursday, August 30

Sabbath in the Park was amazingly evil, a great note to end the summer on. Pictures:



Gillian's Pictures



Chubby Cox's Pictures


Tuesday, August 21



Photos from the Pool Party up on Pitchfork.
More at the Turntable Lab blog.


Monday, August 20

Brand new mix: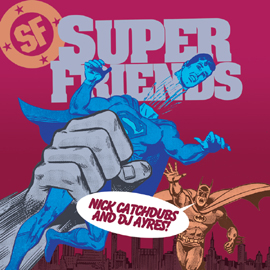 Buy it at DJAyres.com or Catchdubs.com or Turntablelab.com.
Download / Stream / Track List
A few years ago Milk Bar in San Francisco approached me and Nick about setting up a rotating residency - every month would be me or Nick plus a special guest, so for example Nick and Low-Bee one month, me and Paul Nice the next, Nick and Morse Code the next, and so on. We threw around a few ideas for themes and I came up with Super Friends, and Nick liked it because it meant he could flip comic book covers on the flyers, and he came up with a super hot logo. We went out and DJed the first party and it went well. Milk liked the name and flyer concept so much they decided to make Super Friends a weekly, with resident DJ Vin Sol. Nick continued to design the Super Friends flyers but our monthly residency wasn't to be. It's all love though. I'll be back out at Milk in October for the first time in almost two years to DJ at Morse Code's CD release party.
Nick and I have been talking about doing a mix CD together for a long time, and when we finally got our shit together, the vibe we agreed on was dance rock records - some new wave, some punk, some newer electro shit. We did it as Super Friends because even though we aren't as involved in the party as we originally planned to be, we did come up with a hot concept and Vin Sol and Morse Code are our people and were into it. Another person I have to acknowledge is Scott from Ten Deep - he and I were planning on doing a rock mixtape, but we're both so busy all the time it never came together. I got a few of these records from him when we were planning the Ten Deep mixtape.
So here it is finally, enjoy.


Friday, August 17

Huge free outdoor party Sunday in Brooklyn:
Sunday, August 19
McCarren Park Pool Party
Live sets by Kid Sister, Cool Kids, Ghostland Observatory, Yacht
DJ Sets all day by The Rub & The Baltimore Bass Connection (aka the Spankrock DJs) with a ton of surprise guests!
3PM - 7 PM directions

Sunburned and Cobrasnaked in LA: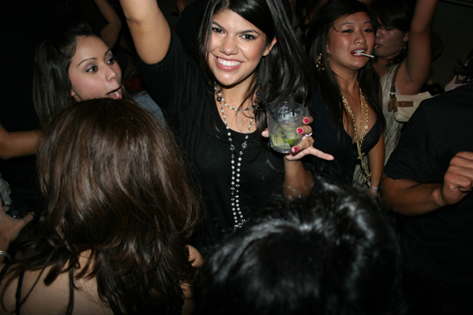 Ayres & AM & Stretch & Mike B & ?uestlove at LAX


Thursday, August 16

Here are a handful of edits for DJs - mostly looped intros for mixing.
http://www.zshare.net/download/3167638eb2844e/
Baby Huey - Hard Times (intro)
Rufus & Chaka Khan - Any Love (intro)
Kano - I'm Ready (instrumental edit)
Ohio Players - Funky Worm (intro)
Incredible Bongo Band - Apache (instrumental loop)
Africa Bambaata - Planet Rock (intro)
Trina - Pull Over remix (quick mix acapella edit)
Beanie, Peedi & Twista - Gotta Have It (intro)

Tuesday, August 14



Listen to Cosmo Baker's new mix and get the tracklist at
Brooklynradio.net or download it here.


Monday, August 6

Our weekend was great, how was yours?



Cosmo Baker at The Guggenheim (First Fridays party)



Cosmo Baker at The Guggenheim



Cosmo Baker at The Guggenheim (roll over)



The Rub at Southpaw



The Rub at Southpaw



From Barcelona at the Pool Party



Pool Party crowd



??? at the Pool Party



Blonde Redhead at the Pool Party (photo by Anna G Dickson)



Blonde Redhead at the Pool Party (photo by Aaron Headley

Heavy Summer Rotation:






Tuesday, July 31



I was out on tour opening for Ghostface all last week. It was a little bit of a challenge because I didn't play any dirty south hip-hop, house, club, 80s or whatever else I'm used to playing, but I had fun with real schitt hip-hop and classic soul and reggae. It's pretty awesome getting a room full of backpackers to sing along to Gloria Jones "Tainted Love."

Ghost at Highline Ballroom in NY, photo by Ian Meyer - prints for sale at Crewcial.org. (more pictures here).



Cappadonna killed it with those long breathless verses from Winter Wars and Daytona 500. When he's 48 bars in and still going the crowd just loses it.



Rhythm Roots Allstars unloading from the bus. These dudes kill it live, staying faithful to the original Ghostface instrumentals and freaking shit like Nautilus, No No No and La La Means I Love You. The old guy is our bus driver; he's normally the driver for Good Charlotte.



My bunk on the bus is the size of a coffin but has its own DVD / CD / radio player. Scion puts us up in four star hotels but we don't even sleep there. To get from St Louis to Minneapolis for example we had to leave at like 3 AM so the hotel was just a really expensive place to shower and change clothes after the show.



Mike the 2600 King showed me around Minneapolis and took me to the Burlesque Design studios.



Wezz and Mike were printing MF Doom posters.



Kid Sister & Sam brought me cupcakes for my birthday in Chicago!

Monday, July 23



Our first magazine cover!


Saturday, July 21

The Rub European tour is going swimmingly, thanks for asking! Just one day left then we'll be home for a couple of days. I have to say the highlight so far was playing with Sinden, Switch, Kool Keith and South Rakkas crew at Fabric. So nuts!



Sinden, me & Dow Jones of South Rakkas Crew



Switch

More pictures soon-ish. Eleven and I won't be back in time for McCarren Pool Party Saturday so Cosmo is holding it down along with Kennan & Mikey Palms so go! I'll be at Highline Ballroom Monday with Ghostface but I think the RSVPs are already full up. But in the meantime check out the video for Escort's "All Through The Night."



Monday, July 16

Polaroids from The Rub up on IThinkYoureSwell.com


Wednesday, July 11

Be sure to check out the newly redesigned Brooklyn Radio. The Rub's weekly show is now available as a podcast! This week we put up me and DJ Soul's best of Ghostface mix, Chamber Music! I have some tour dates coming up at the end of the month with Ghostface:

Monday, July 23
Ghostface Killah / DJ Ayres
431 West 16th Street
Highline Ballroom, NYC
free! rsvp here

Wednesday, July 25
Ghostface Killah / DJ Ayres
6504 Delmar Blvd
Blueberry Hill, St Louis
free! rsvp here

Thursday, July 26
Ghostface Killah / DJ Ayres
1308 4th Street SE
Varsity Theater, Minneapolis
free! rsvp here

Friday, July 27
Ghostface Killah / DJ Ayres
3730 N. Clark Street
The Metro, Chicago
free! rsvp here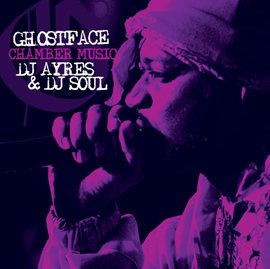 stream / podcast (weekly MP3 downloads) / buy the CD

Be sure to check out the homies Wale and Nick Catchdubs on their brand new mixtape:



Download


Monday, July 9



The Rub 5 Year Anniversary at Southpaw, July 2007



More pictures from The Rub anniversary, by Drink Moloko

More bloggery: March - June 2007

The Rub Party & Tour Dates .