Here's my mellow Prince Klassen's latest mix; I'll let him tell you about it: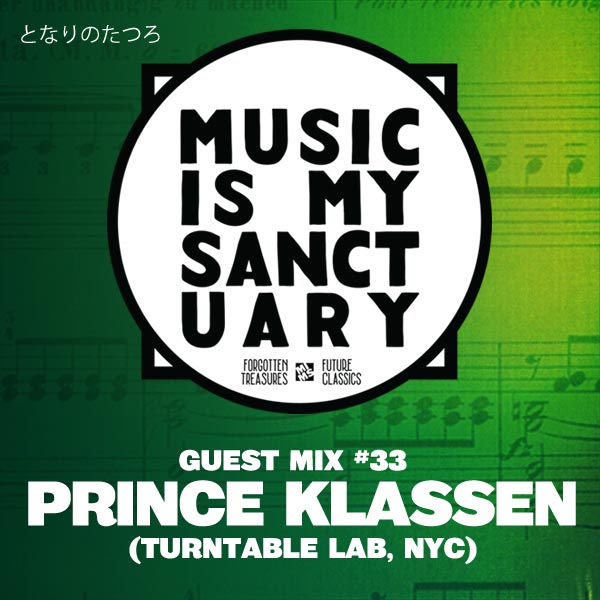 MIMS Guest Mix: PRINCE KLASSEN (Turntable Lab, NYC) by Music Is My Sanctuary on Mixcloud
Hey everyone,
Hope all is well. I wanted to send over the first part of my latest DJ mix series that I am very proud of. The mix is made up entirely of the works of Japanese super musician 
Yamashita Tatsuro 
and this first volume was made specially for 
Music Is My Sanctuary
. Most are familiar with his hits 'Merry Go Round' or 'Dancer' and while I love those songs, I wanted to go a little deeper into his catalog as a solo artist and a studio artist.
That said となりのたつろ pt.1 features solo, studio, and cover work all praising the legendary Japanese musician. The mix spans from doo wop to boogie, reggae to city pop soul & a ballad for good measure. All genres Tatsuro has surely rekindled in his long and prolific career.
Please feel free to share amongst your friends and I hope you enjoy it!
---